Re-entering:Visual Ghost
Ghosts are not but they appear and they become. Once they are there, they disappear. They are do not last and at the same time, at the moment of appearance they fill the space with their time and their presence. A ghost is present but not visible, is not materialized in matter but tangible, even if only in sensations or thoughts.Visual Ghost is something that appears between the performance and the audience.The space gets deconstructed, and this deconstruction comes as an attempt to 'dismantle' the performance.There is a logic to it, a ghostly logic.
Concept and Performance: Ixchel Mendoza Hernández
Music and live performance: Inon Peres
Voice: Zinzi Buchanan
Light design: Sandra Blatterer
Stage and graphic: Markus Mayer
Dramaturgy: Daniel Wittkopp
Outside eye and assistant: Anna Weißenfels
Mentors: Isabelle Schad and Siegmer Zacharias Tutor: Boyan Manchev
Production: Universität der Künste, HZT Berlin
Pictures: Christiane Schniebel
2014 Berlin, Germany
Video (click)
Trailer
(click)
Pictures (scroll down)
Powered by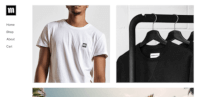 Create your own unique website with customizable templates.