Visual Ghost
​
Visual Ghost represents an individual in a constant ambiguous state, getting interested in the psychological mechanisms and how these unconscious phenomena express visually, with gestures and movement. A dialogue between sound and movement reflects confusion on identity and threshold to find one self as an individual.
Choreographie and Performance: Ixchel Mendoza Hernàndez
Music and live performance: Johannes Wengel
Text: Konrad Kaniuk
Graphic Design: Myriam Darmstädter
Light design: Martin Pilz
Pictures: Dieter Hartwig
Coproduction: Sophiensaele, Tanztage Berlin
2012 Berlin, Germany
Video
(click)
Pictures (scroll down)
Powered by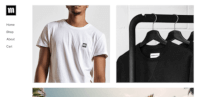 Create your own unique website with customizable templates.